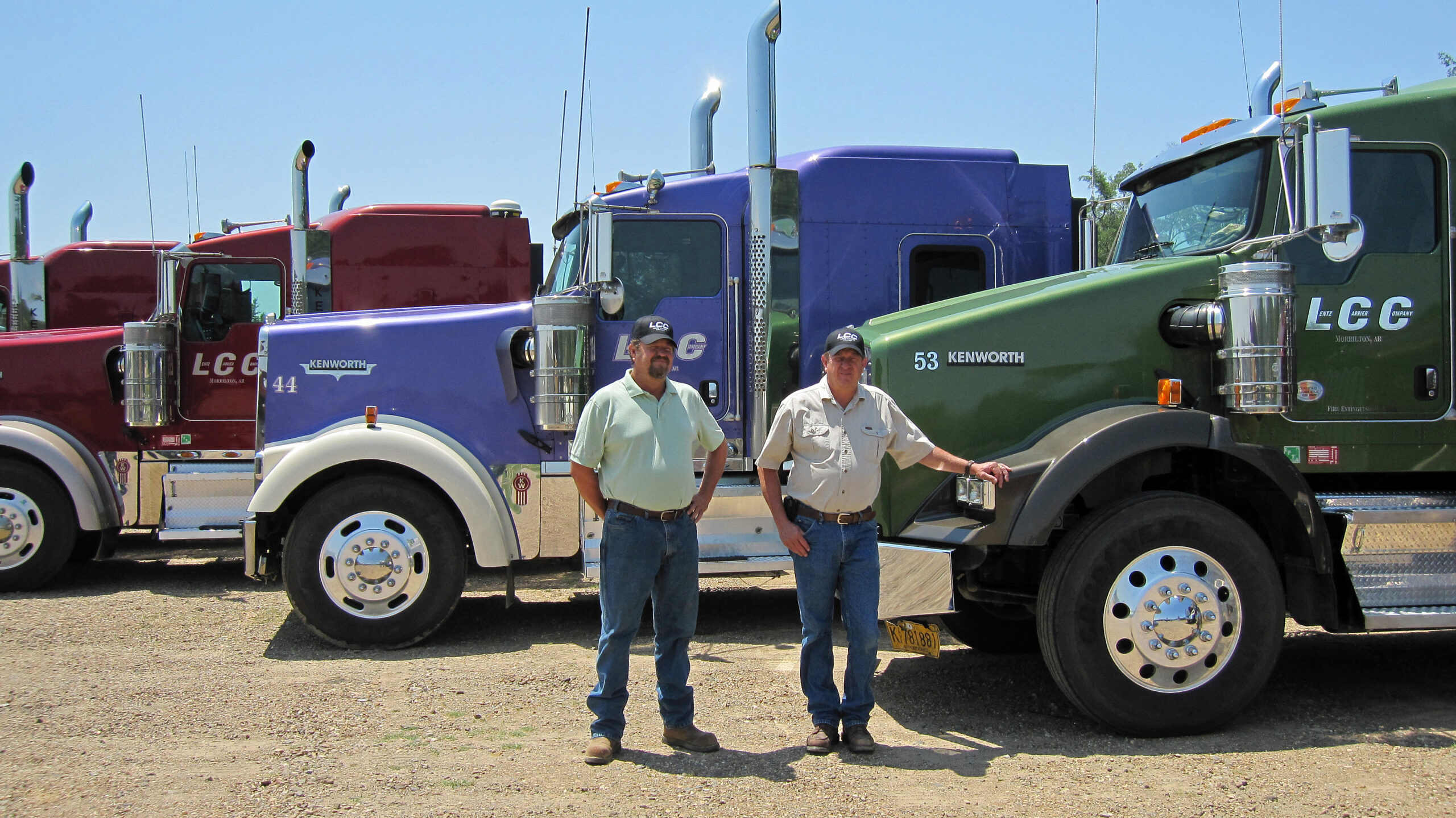 Lentz Carrier Company
Lentz Carrier Company, LLC (LCC), is a family owned and operated business where customer service and satisfaction are our top priority. In 2006, Lentz Carrier Company began hauling for hire providing transportation services for commercial freight.  We specialize in the transportation of frac sand, dry bulk cement, lime, general freight and miscellaneous materials. We provide transportation of freight to destinations nationwide. Today transportation of dry bulk product is our predominant role. We currently have a fleet of 30 tractors with sleepers, 2 crane trucks, 44 pneumatic trailers, 5 flatbed trailers, 4 lowboy trailers and 3 end dump trailers.
We are currently hiring CDL Drivers! Apply today online at https://intelliapp.driverapponline.com/c/lentzcarrier
Interested in a hauling quote? Contact our transportation manager Tina Urie at 501-354-6769 ext 19.